Wana
Quick CBG Rise & Shine Clementine 1:1
*Sales tax will be added at checkout.
Good morning, sunshine! Start your day with Wana Quick Rise & Shine Clementine 1:1 Sativa gummies. Bursting with sweet, juicy clementine flavour and infused with CBG, THC, and a proprietary sativa terpene blend, Rise & Shine Clementine gummies are your daily dose of good vibes. Made with a culinary innovation that may result in a quicker onset and offset of effects*, each gummie contains 5 mg of CBG and 5 mg of THC. 2 gummies per package. Vegan and gluten-free.  Ingredients: Sugars (sugar, corn syrup, high fructose corn syrup, liquid sugar), Water, Pectin, Citric acid, Sodium potassium tartrate, Natural flavour, Sodium hexametaphosphate, Sodium citrate, Modified palm oil medium chain triglycerides, Malic acid, Salt, Cannabis extract, Corn maltodextrin, Carrot and apple juice concentrates (colour), Xanthan gum, Turmeric concentrate (colour), Artificial flavour Terpenes: Limonene, Pinene, Bisabolol, Myrcene
Happy
Energetic
Creative
Focused
Inspired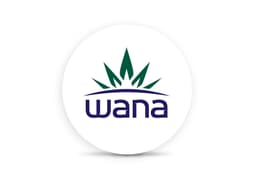 Wana's mission is to enhance their customers' lives through the responsible use of cannabis. Why is Wana #1? It starts with consistency. Their entire process is designed to deliver the same great experience time after time. They have spent years fine-tuning their recipes so that their products are delicious as well as consistent and potent. Try Wana and enhance your life!